TOBACCO TRACEABILITY
SYSTEM
Traceability system for Tobacco products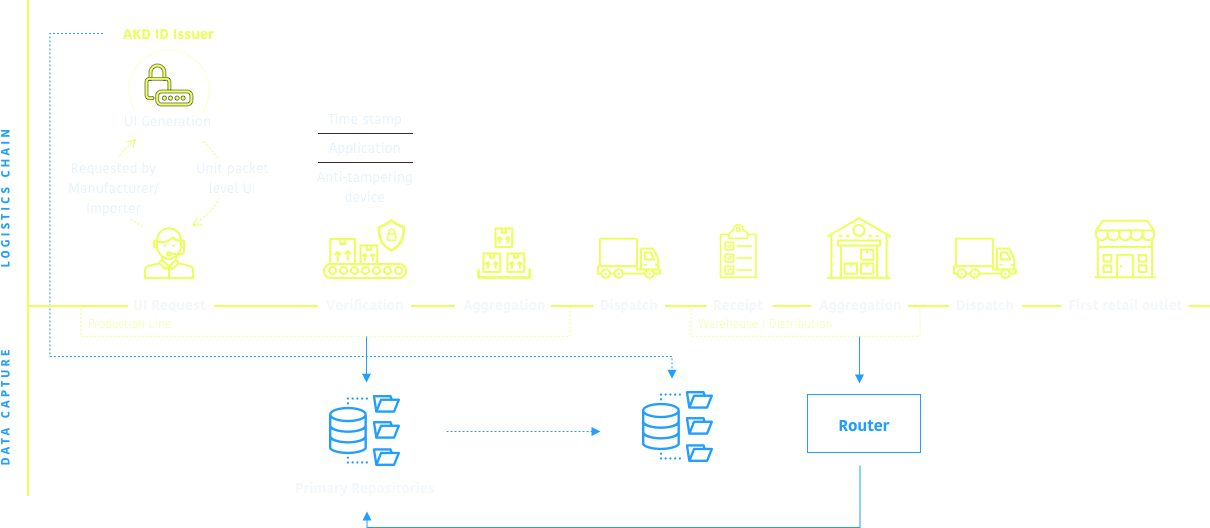 VIEW THE MODEL
Frequently asked questions
What are the deadlines for registration to the system of economic operators?
April 23, 2019, the system will start working in a production environment.
By May 20, 2019, once the Directive enters into force, all users are obliged to register in the system.
What is the obligation for retail outlets in the traceability of tobacco products?
Retail outlets are required to register in the traceability system to obtain their own business code and additionally create a site/facility code for each of its facilities included in the tobacco products trade.
How do I apply for registration of business operators and for obtaining a site/facility code?
The registration of economic entities and the generation of site/facility codes is done exclusively by electronic means, by entering data in the registration form at the Internet address: https://idissuer.akd.hr or via the link available on these web pages.
Do we have to pay a fee for the registration process of the economic operators?
Under the law, economic operators do not pay any fee for the procedure of issuing codes of economic operators, site/facilities, and machines.
How long does it take to obtain a code for the business operator?
The code of a business operator is issued at the same time when the registration form is filled out and posted on https://idissuer.akd.hr. For manufacturers and distributors, the code of a business operator is issued within 48 hours.